The organizers of Bedazzle Afreeka,Sixems Media has said that the fashion event will hold on the 31st of July at Mauve 21, Ring road Ibadan.
The organizers announced that Red Carpet is 2 pm and main event 3 pm.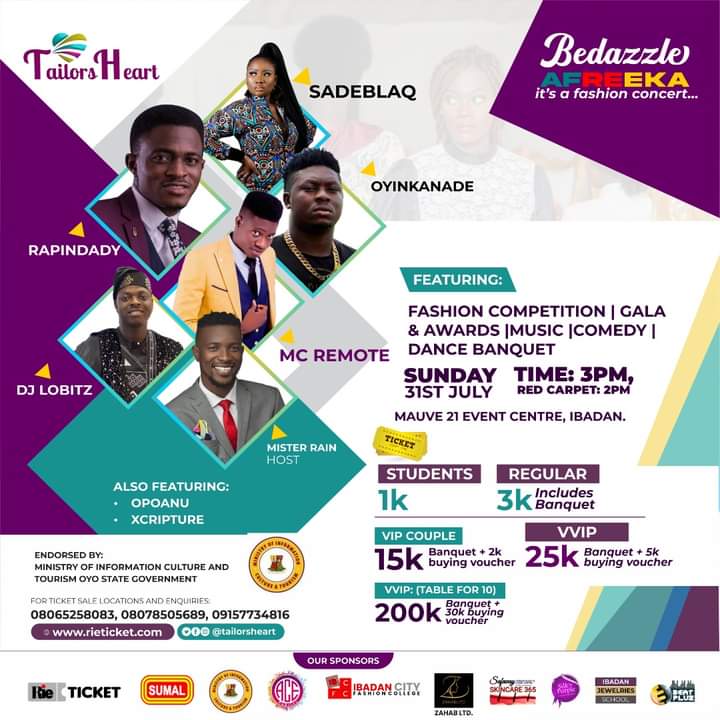 "We will be showcasing over 15 designers, Judges- Timi Hottis, Deola911, CEO Ace Fabrics, CEO Ibadan City Fashion College, and CEO, Silk n Purple and 10 exhibitors amidst laughter, good food and entertainment.
"Artists at the event are; Kenny Blaq, MCRemote, Oyinkanade, Sadeblaq, Rapindady, Opoanu, and scripture.
"The hosts are Mister Rain and Lizadazzle. Sponsors: Sumal, Ministry of Information, Tourism & Culture, Ace Fabrics, Ibadan City Fashion, college, Safeway Skincare 365, Zahab Ltd, Silk n Purple, Ibadan Jewelry School, Beatz Pluz, Adbond, Jamz FM and Indomie.
"We believe that the wealth of a country lies in the hands of designers and manufacturers, especially those in the fashion industry". the organizers stated.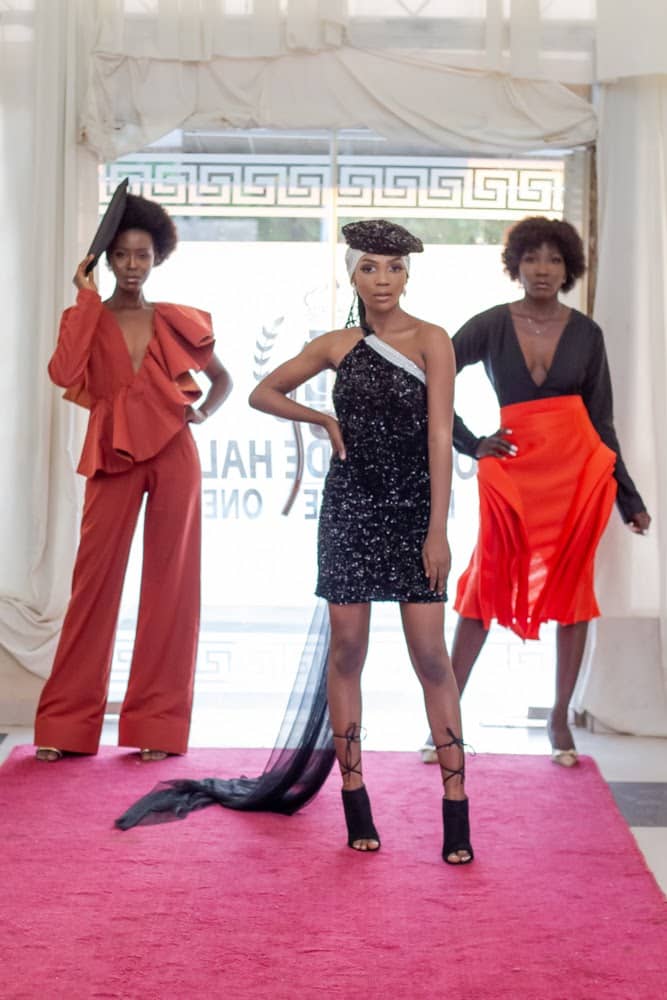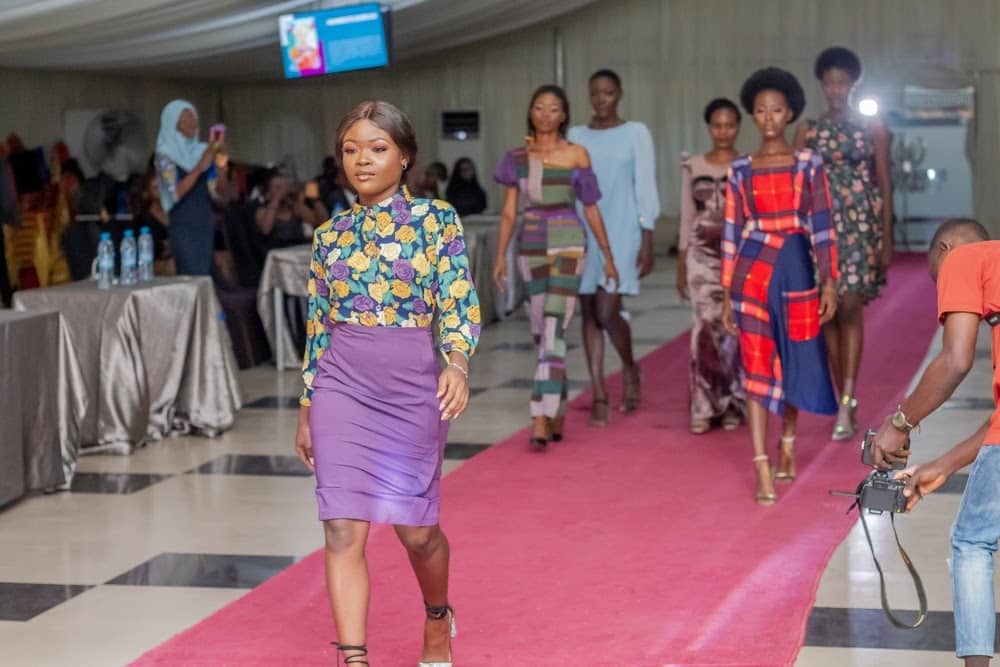 Stears Business, 11th of June 2019 article – The State of Nigeria's Fashion Industry, wrote that the global fashion industry is worth over $2.5 trillion while Africa's share is less than 1% of the total. In the same article, it states that the Sub-Sahara market is worth $31 billion, with Nigeria accounting for 15% ($4.7 billion)-this, it records, is materially lower than South Africa's share of %14.4 billion, given that Nigeria's population is nearly four times that of South Africa.
This data shown that if we continue to import rather than produce with what we have, the market share will not improve – amazingly, we have very creative people whose main challenge is getting a platform to showcase their talents and potential, that is where TailorsHeart comes in.
"To achieve our aim of promoting and selling fashion items made in Nigeria, we need to find talented and motivated designers which is why we started a competition in 2021. We also realised that to sensitize, brand and encourage people to wear these outfits, we need to use the entertainment platform. So we started a fashion competition and had the maiden edition with the theme- unprecedented work wear.
"This year's team is tagged; Bedazzle Afreeka" ,Sixems Media added.
Sixems Media is the legal name for TailorsHeart, an online fashion store that promotes and sells made-in-Nigeria, and by Naija fashion creators. The company started in May 2020 but officially launched in November , with the vision to make 90 per cent of Nigerians proudly wear made in Naija and by Naija.