Seventeen member Census Publicity Committee under the chairmanship of the Borno State Deputy Governor, Umar Usman Kadafur has been inaugurated today at the council chamber of the Deputy Governor's office.
The Deputy Governor who is also the chairman of the committee while inaugurating the committee said the committee members are appointed based on their individual merit,experience and personal integrity and therefore they should work hard to justify the confidence reposed in them government assuring that they should be given all the necessary support to them carryout their assignments successfully.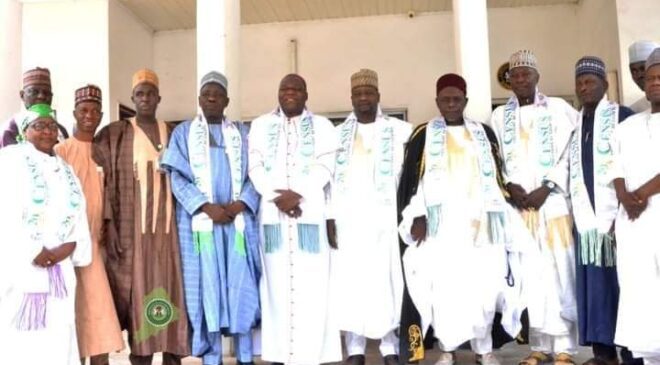 The terms of reference of the committee are as follows:
(A) To Carryout public enlightenment, education and solicit support for the 2023 census, it's processes and procedures.
(B) To undertake advocacy visits and strategic engagement with key stakeholders at the national, State and local Government levels to solicit support for the 2023 Census.
(C) To mobilize resources, material or otherwise for the conduct of the advocacy and publicity for the 2023 population and housing Census.
(D) To Promote institution collaboration and partnership between the commission, Government Agency, Community/Faith based organization and civil society organization on the 2023 census advocacy and publicity; and
(E) To advise the Commission on effective advocacy and publicity strategies in the 2023 census and other related matters.