The inspiring event which was held after 36 hours of intensive training, brainstorming & Research,Baynakum Family counseling Centre, one of Nigeria's leading marriage and family counseling Centre based in Abuja, has graduated another class of marriage counselors and life coaches on Sunday, February 27, 2022.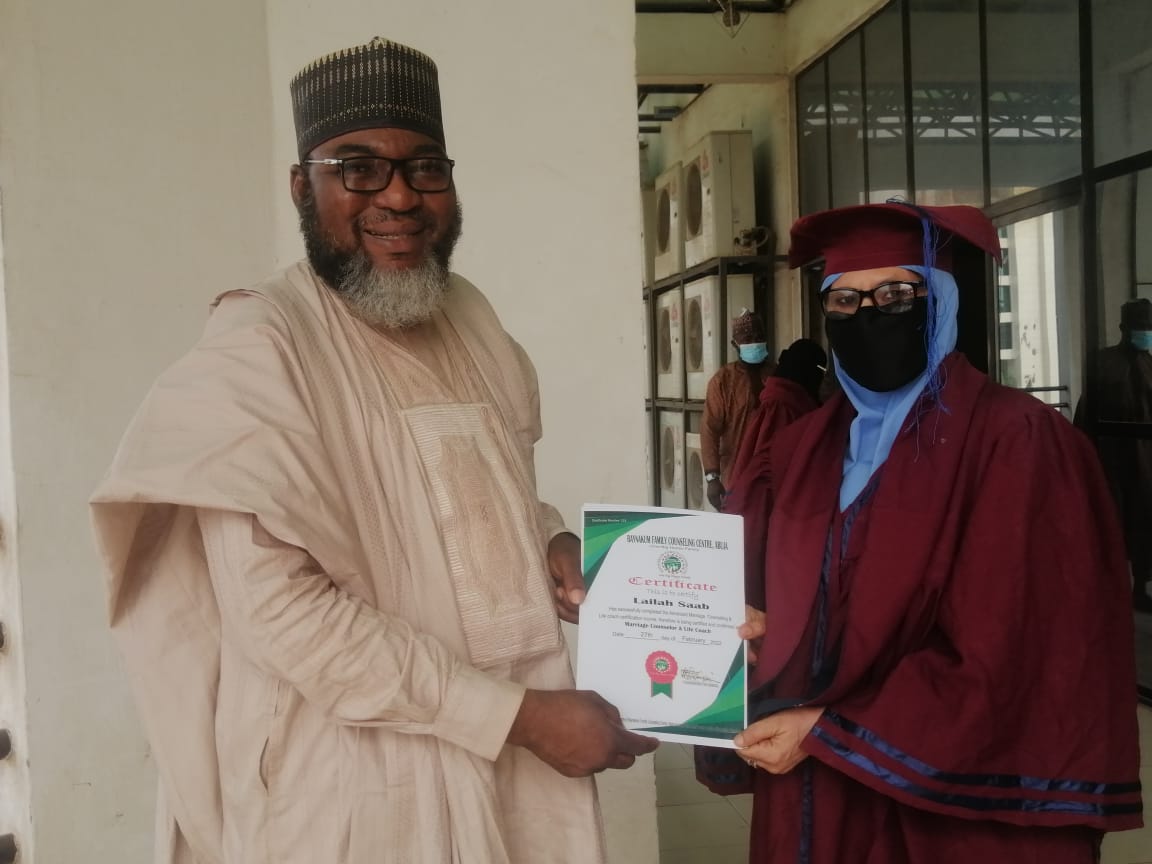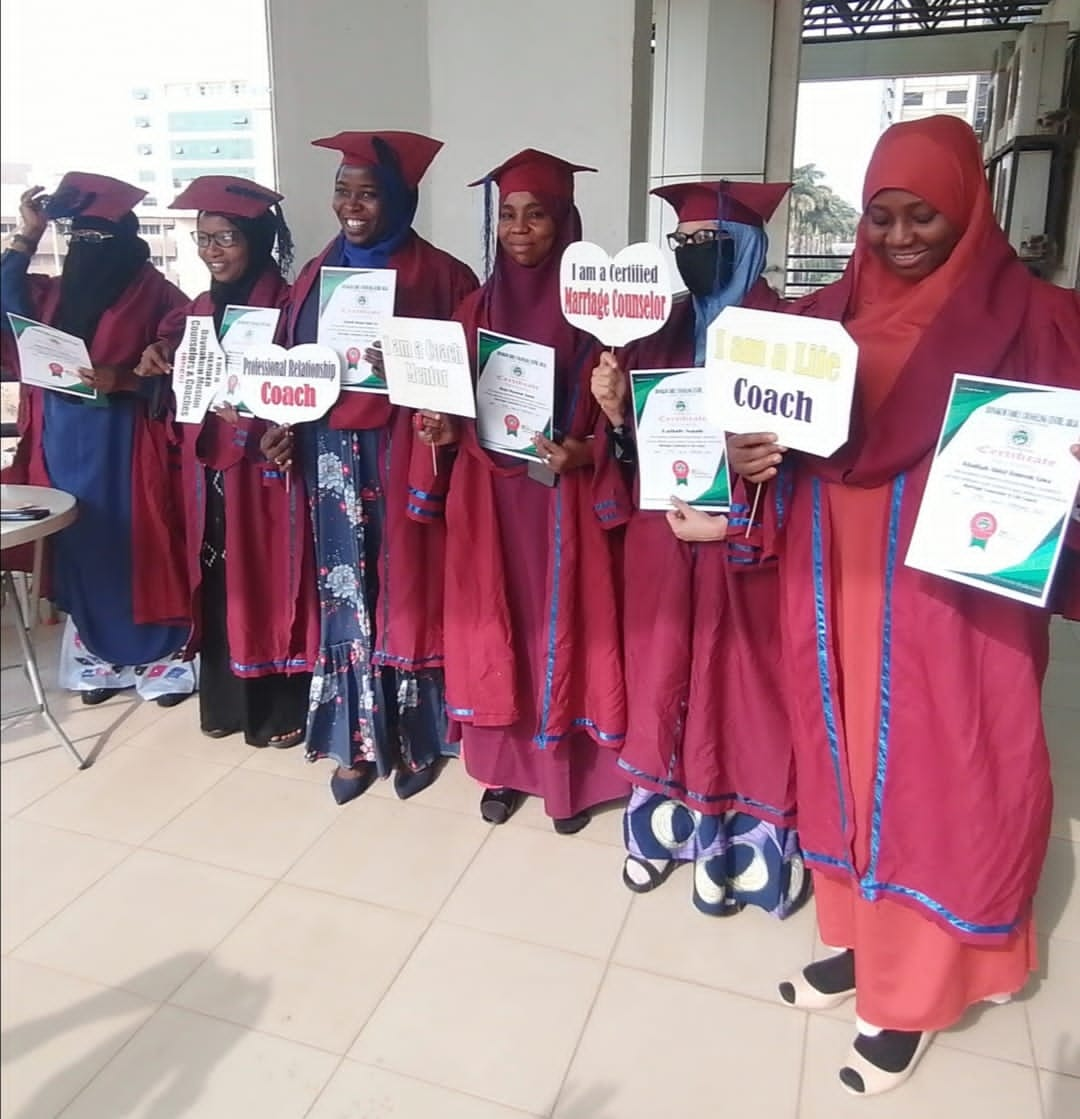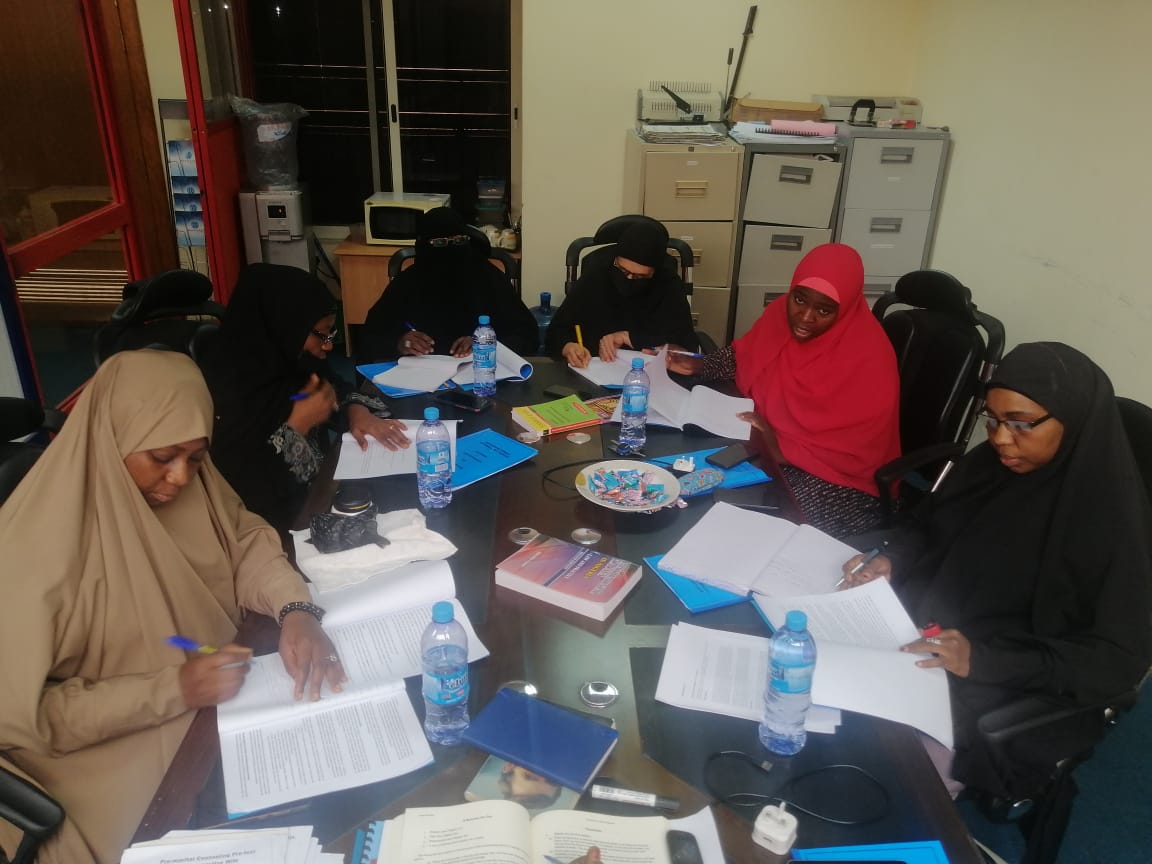 The event was attended by the family and friends of the graduands, Baynakum instructors while the CEO of the Centre, Ustaz Dr. Abdulfattah Adeyemi gave a brief to the graduating coaches and counselors said that marriage counselor was in high demand today, thereby training of passionate Muslims empath bacome essential and sacrosanct, this again he said was as a result of daily increase in unhappy homes and breakups in the present society.
"For this class of Course 9, they are very special. The decided to partner and form an outfit for "CRISES HOTLINE & MANAGEMENT" this is to enable the victims of domestic violence, drug abuse and other menace to ha a point of call and a shoulder to rest on,they are first to to thing in this direction" Ustaz Adeyemi stated.
The lead Instructor, Director of Operations & Training Dr. Olayode Abdurasaq aka philosopher king said; "The graduands were trained intensively on integrity & basic counseling ethics for Muslims counselors, integrated life coaching & mentoring ,understanding Marriage, conflict resolution and management, positioning and consulting and they also covers areas of the Quran and hadith patterning duties and divorce, the pros and coins in our society and many more."
Baynakum Family Counselling Centre (BFCC) is a Nigerian based institution established with the noble aim of helping to strengthen the marriage institution in our society. It has established different programs to this end and has been making in-roads in the areas of family and marriage counselling.
Baynakum Family Counselling Centre with the slogan ONE BIG HAPPY FAMILY.
The centre can be contacted on: 08028431690