Customers in Gombe State last Thursday commended the Management of Jos Electricity Distribution Plc just as the company urged unmetered customers to embrace metering under the Meters Asset Providers scheme currently in place.
The commendations and the call were made at ABMAR HALL opposite Federal Teaching Hospital, Gombe during a consultative forum organised by the electricity outfit to sensitize customers on the negative effects of vandalism, energy theft, staff assault, and the need for metering amongst other things.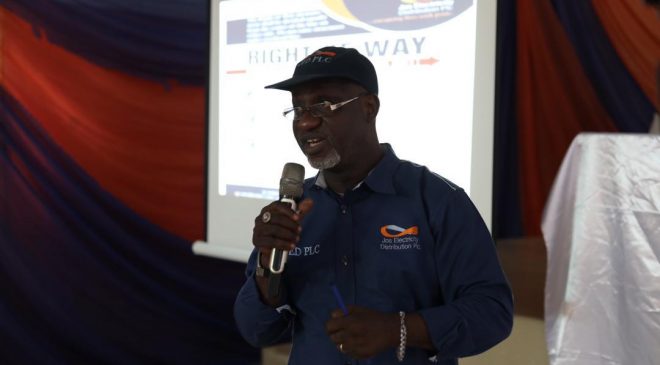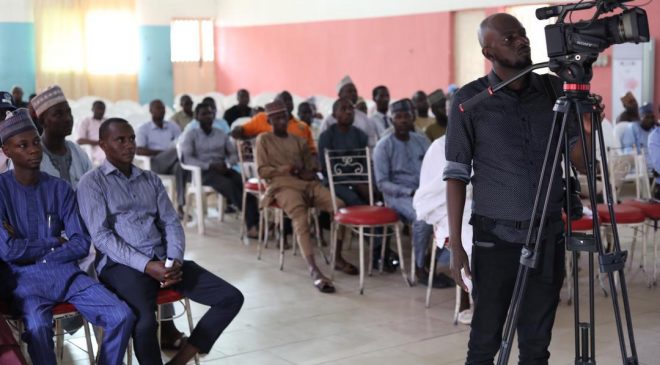 Alhaji Aliyu Abagah of the National Emergency Management Agency and Alhaji Mohammed Umar ( Chechenia), former Director of Administration, Federal Teaching Hospital in addition to many others applauded Jos Electricity Distribution PLC for what they described as excellent services to the people of Gombe State.
According to them, the improvement in service delivery was so visible that they could not hesitate to appreciate the company and urged it to keep it up.
In their statements, "The power supply in this state has greatly improved. We can not thank you enough. Keep it up. We are happy with your service to our people",
Earlier, the Managing Director, Alhaji Mammanlafia Umar who was represented by the Regional Manager, Alhaji Babajada Awaulu thanked the Gombe State Government and the Gombe Emirate Council for their support.
He said that the two institutions have tremendously contributed to the company in terms of fostering a harmonious symbiotic relationship.
The Managing Director urged the unmetered customers in Gombe to embrace the ongoing metering scheme known as MAP saying that the only means to avoid billing disagreement is to be metered.
He disclosed that customers who are metered under the scheme would be amortised – the cost of the meter refunded to the customer within 36 months via energy token.
The Managing Director who decried the high rate of vandalism on the company's installation across its franchise area called on members of the public to endeavour to protect electrical installations in their domains.
According to him, "It is a truism that the installation belongs to the company but you are the direct beneficiaries of the services being rendered by these facilities. When they are vandalised, the benefiting community would be thrown into darkness thereby creating or contributing to the insecurity of the affected areas. You should therefore help in the protection of these facilities".
The Head, Customer Complaint and Relationship Management, Dr Lucky Akpobi, who spoke on the complaint redress mechanism urged customers not to be deterred in laying their complaints to the company stressing that all matters brought to the attention of the company were virtually attended to expeditiously to the satisfaction of the complaints.