The Minister of Defence Maj Gen Bashir Salihi Magashi (rtd) has demanded quick action towards implementing bilateral Military agreements between the Federal Republic of Nigeria and the Republic of India..
General Magashi stated this during a courtesy call on him by the Indian Minister of State for External Affairs and Parliamentary Affairs ,Shriv Nuraleedharam at the Ministry of Defence Headquarters, Ship House Abuja.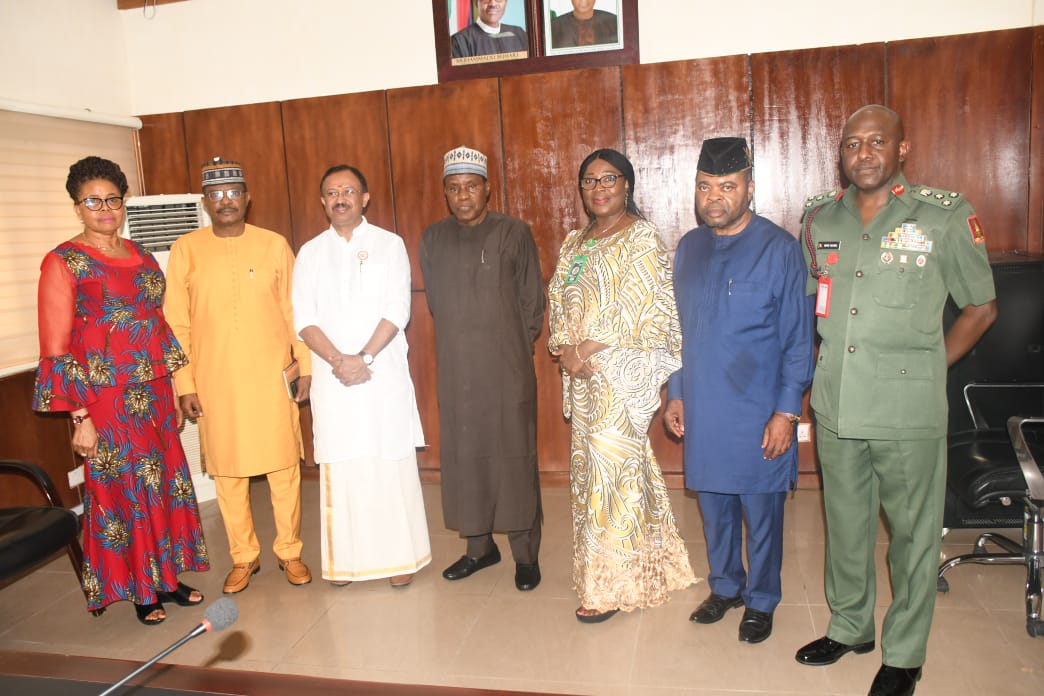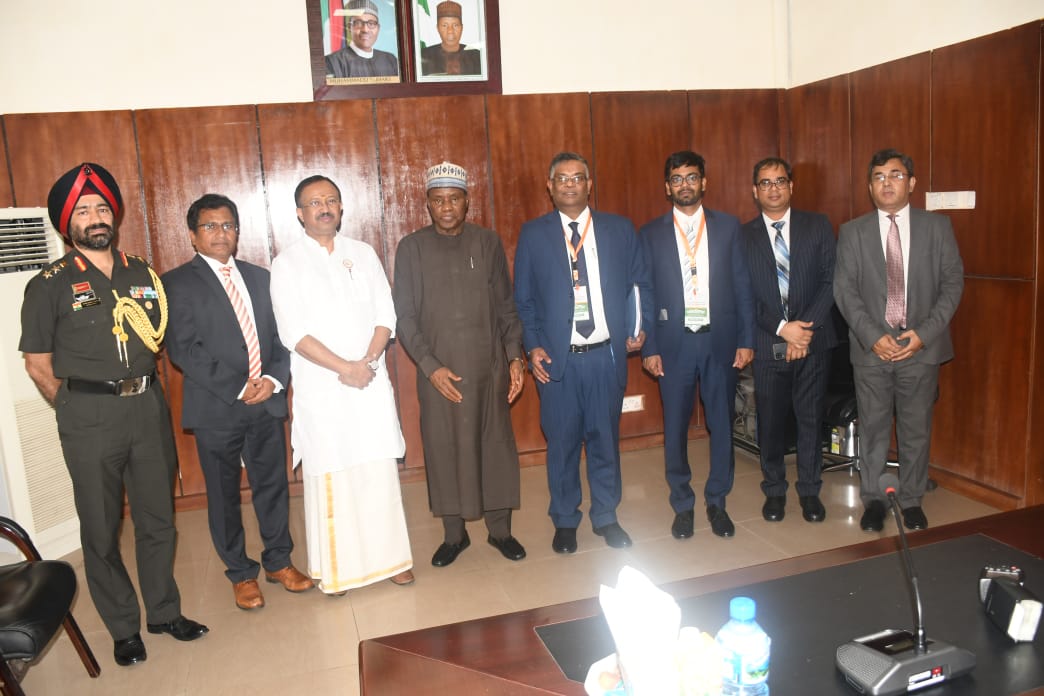 He said moving forward time was of essence towards achieving the desired end – State in improved collaboration to support the Armed Forces of Nigeria in the areas of equipments in aid of the current fight against banditry, terrorism and piracy in the nation's territorial waters.
While appreciating the Visit of the Indian powerful delegation, the Defence Minister placed on record the valued Military Capacity building programmes, Trainings and intelligence sharing between the two countries and assured them that he will attend the forth coming Defence Expo in India slated for October this year.
The Indian Minister of State For External Affairs Shriv Muraleedharam who led 8- man delegation on the courtesy call thanked the Defence Minister for oiling the wheel of progress of the age-long Military bilateral partnership between the two countries which he said dates back to 1958, two year before Nigeria got her independent.
The Leader of Indian delegation congratulated the Defence Minister for his three years in office and assured him of quick impact support to drive the mutual agreements between the two countries.