The Nigerian Bar Association (NBA) Gwagwalada Branch has applauded the reform initiatives of the Corporate Affairs Commission.
The Branch Chairman, Emmanuel Tayo Ogunjide, stated this during a courtesy call on the Registrar-General/CEO of the CAC, Alhaji Garba Abubakar, in his office.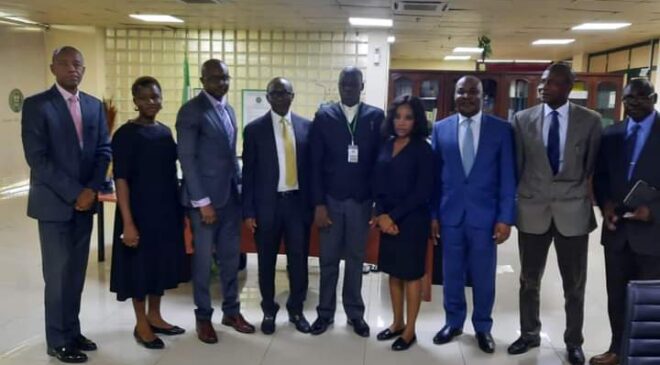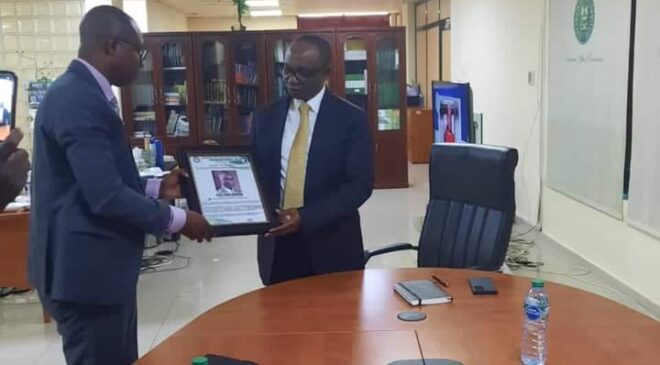 Emmanuel Tayo Ogunjide said they were in the Commission to appreciate the Registrar General and show solidarity for the Commission's reform initiatives, which he said have contributed immensely to the ease of doing business in the country.
He therefore expressed their continued support and cooperation with the Commission to ensure that it realized its objectives.
Responding, the Registrar-General, Alhaji Garba Abubakar, expressed the NBA Gwagwalada Branch's support and encouragement.
Garba Abubakar stressed that the CAC reforms were not targeted at lawyers but were aimed at enhancing service delivery in accordance with the ease of doing business initiative of the federal government.
He therefore restated the Commission's resolve to ensure continuous improvement in its services in line with global best practises and assured mutual support and cooperation with the NBA Gwagwalada.
CAC News reports that during the visit, an "Award of Excellence for Amazing Contributions and Outstanding Achievements" was presented to the Registrar-General by the NBA Gwagwalada Branch.