Nigerian Defence Academy (NDA), Kaduna has presented a proposal to National Youth Service Corps (NYSC) on the need to train its (NYSC's) staff on emotional intelligence.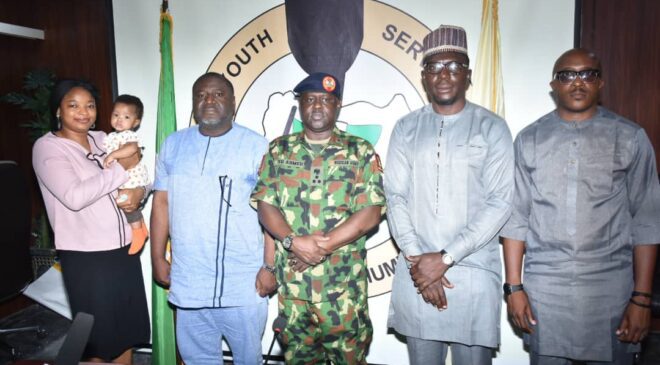 While presenting the motion to the Director General of NYSC at the Scheme's National Directorate Headquarters in Maitama, Abuja, the Head, Centre for Study of Leadership and Complex Military Operations of NDA, Dr. Ben J. Audu said the training became necessary, taking into cognizance evolving challenges in managing human resources at the workplace.
He urged NYSC to buy the idea as its outcome will manifest in improved productivity of the workforce.
While responding, the Director General, Brigadier General YD Ahmed welcomed the proposal, stated that the training is a sure way of enhancing the capacity of staff to carry out their duties more efficiently.
He therefore directed Planning, Research and Statistics department and the team from NDA to work out modalities for commencing the training.