A Nigerian in Diaspora based in Germany, Ichie Ikechukwu Okafor has called on Federal Government ,the security agencies and good people of Nigeria to come to his aide over threat to his life, that his family members and property in Anambra state.
Ichie Okechukwu Okafor who hail from Awkuzu community in Oyi local government area of Anambra state while addressing Journalists at a press conference on Thursday 26th January in Abuja said his ordeal was ochestrated by a syndicate led by deposed Igwe of his community, Prof.Charles Anikweze ,who he believed had the backing of the Anambra state government including security agencies in the state.
Okafor said he was wrongly accused of various crimes by Prof.Charles Anikweze,detained in DSS facility,but released after five months when the deposed Igwe and members of the syndicate could not proved the alleged crimes against him.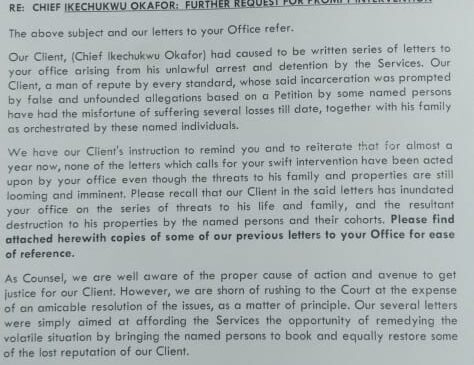 According to Okafor, Prof.Charles Anikweze ,a retired Polytechnic Lecturer was deposed as Igwe of Awkuzu by a court order,and the deposed Igwe believed he was a force behind his removal, started writing petitions and leveling accusations against him which led to his incarceration because of his open disagreement with societal injustice like land grabbing, nepotism which has become a norm in Awkuzu community.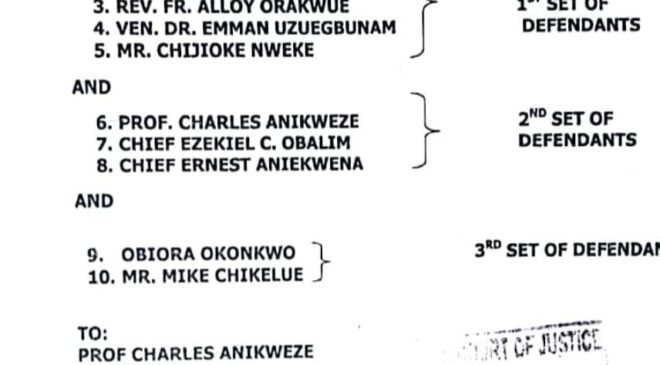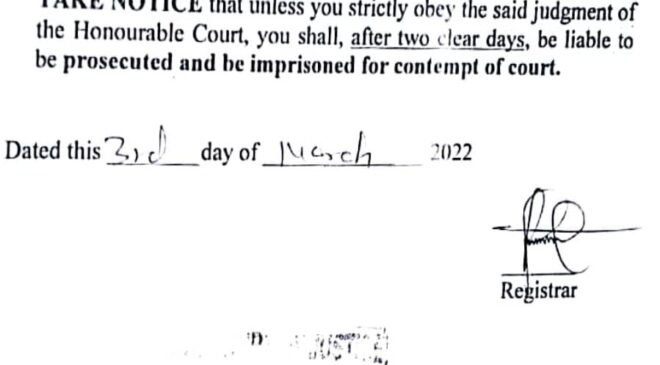 Ichie Okafor said after his release from DSS custody, Igwe Charles Anikweze and his cohorts with the support of those at helm of affairs in Anambra state made attempts on his life, family members and property.
Okafor maintained that he duly reported his predicament to relevant authorities both in and outside Anambra state but no action has been taken.
Ichie Okafor expressed fear that attempt to oust the existing leadership structure in Awkuzu community and replace it with Anambra state government cronies ccould lead to break down of law and order in the community resulting in electoral violence which may scuttle the forthcoming elections.
He therefore called for urgent action to be taken to prevent the issue which he described as a threat to national security and peaceful co-existence in Anambra state.
He further called on security agencies to look into his case as reported and do thorough investigation to prevent further attempts on his life and that of his family as well as damage to his property,
"My residence in Anambra was attacked by gunmen in around May 2021,they razed down my house and cars" Ichie Okafor added .