The National Youth Service Corps has disclosed that in order to bring more sanity to its online mobilisation process, only Cybercafe business operators that are duly registered and accredited by the Scheme through the NYSC Cybercafe Business Owners Mobile App will be allowed to provide services on its registration portal.
The scheme said that Cybercafe Business Operators were critical stakeholders in the National Youth Service Corps as they provided numerous online services on the NYSC portal for both prospective and serving Corps Members.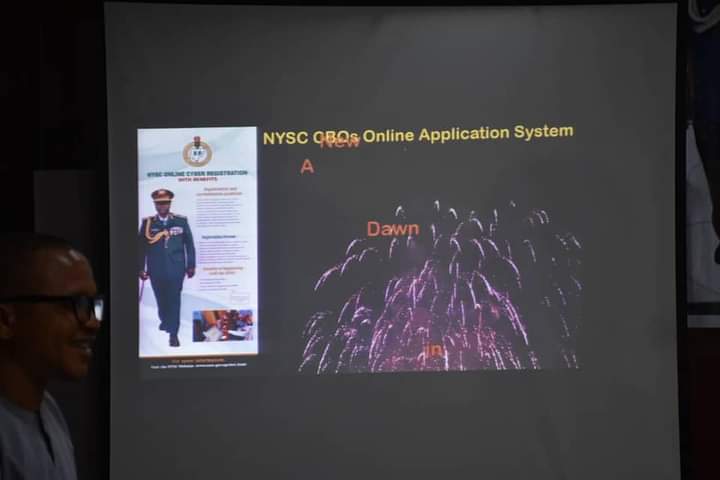 The NYSC Director General, Major General Shuaibu lbrahim stated this today in Abuja, while unveiling the online App for Registration and Accreditation of Cybercafe Operators.
He decried the nefarious activities perpetrated by some Cybercafe Operators which include; mis-matching of Prospective Corps Members' data, use of wrong and or substandard digi-persona scanner resulting in failed biometric during camp registration, keeping custody of Prospective Corps Members' login details in gross violation of the Nigerian Data Protection Regulation policy.
Other sharp practices by the CBOs according to General Ibrahim are extortion of Prospective Corps Members, use of pre-designed print out format to collect PCMs registration details, which often lead to erroneous swapping of information, among others.
"In order to put an end to these negative practices, the NYSC Management has resolved that only Cybercafe business operators duly registered and accredited by the Scheme through the NYSC's CBO Online App platform shall henceforth access and provide services on the NYSC Portal", General Ibrahim said.
Speaking further ,the Director General added that the new initiative would put an end to quacks providing online services to unsuspecting Prospective and serving Corps Members, create a database of Cybercafe business operators for effective monitoring and ensure error-free online registration for Prospective Corps Members.
Other benefits of the project included ensuring adequate security on the NYSC Online Registration Portal and audit trail of all Cybercafe Operators.
The Director, Information and Communication Technology, Mrs Christy Uba in her address said the Scheme would register and monitor the activities of over 200 Cybercafe business operators across the country.
She added that the ICT department would continue to ensure data integrity in the Scheme's online mobilisation process.