Omooba, Obalola Orile-Owu, Chief Superintendent of Police, Adejobi Olumuyiwa is now the Force Public Relations Officer of the Nigeria Police.
Muyiwa, my friend, brother, comrade, who calls me 'Baba Neyo', one of those who made my studentship at the University of Ibadan quite pleasant, is an organically humane, decidedly and intentionally human, analytical and discerning, very restraining and therefore patient and tolerant, respectful, empathetic, warm-hearted and spirited, very considerate, courageous, unusually kind, and so tried-and-true. Really, his type is rare in the sphere he's circumstanced.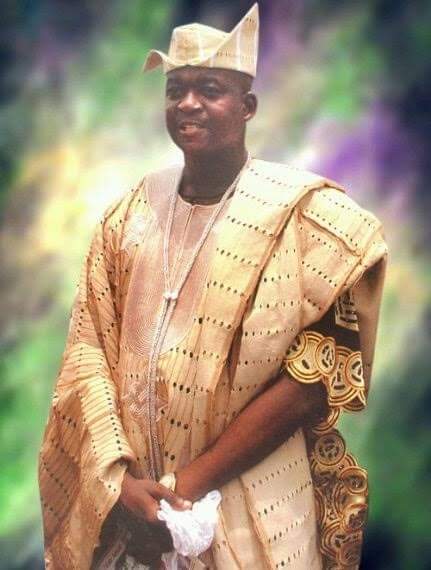 A prince by every interpretive reasoning of the word, who became even princelier in character, attitude and conduct, Muyiwa studied at the University of Ibadan and obtained a combined degree in Archaeology and Geography. He returned to UI in 2002 to commence a Masters degree in Conflict and Peace Studies at the Institute of African Studies graduating in 2004. The same period I studied for Masters degree in Communication and Language Arts at same University. It was at Ibadan my friendship and fraternity with Muyiwa started and continued to flourish.
It's interesting that Muyiwa is taking over from my friend, brother and professional colleague, CP Frank Mba, who's proceeding for studies in the Senior Executive Course at the National Institute for Policy and Strategic Studies, Kuru, near Jos.
Muyiwa has served in various capacities and quite honourably in the Nigeria Police. He was Police PRO in Ogun State, and later in Lagos State. He was also the PRO of Zone 2 Police Command, headquartered at Onikan, Lagos.
Suffice it to say that Muyiwa is armed with the modicum of resources he requires to function. He's also a member of the Nigerian Institute of Public Relations, International Public Relations Association, Institute of Corporate Administration in Nigeria, International Association of Chiefs of Police, and Pointman Leadership Institute, USA.
Muyiwa, The Almighty God will empower you afresh, and beyond your imagination.
Omooba Adejobi, ore mi, aburo mi atata, Ire kabiti.