Niger State Governor ,Abubakar Sani Bello has restated commitment to revamp Judicial arm of government as it is critical to the development of Democracy.
Governor Sani Bello stated this at the commissioning of the High Court I and II complexes in Kontagora reconstructed and furnished at the cost of over N226 Million.
He expressed delight that the completion of the reconstruction work and furnishing of the High Court complexes will engender quick dispensation of Justice.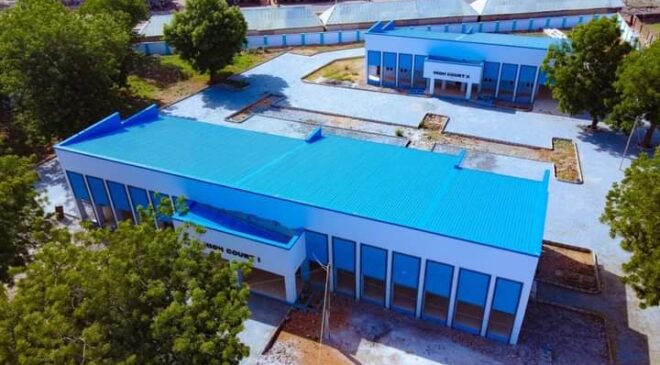 In her response, the Chief Judge (CJ) of the State, Justice Halima Ibrahim Abdulmalik, observed that Judiciary played a crucial role in a functional Democracy.
While appreciating the Governor for his continous and unflinching support to the Judiciary, the CJ said she was hopeful that the structures will remain beneficial to humanity.
She also commended the efforts of her predecessor Justice Aisha Lami Bawa Bwari, who ensured that the project started during her tenure.
The High Court I and II reconstruction project was awarded in 2021 to Messrs Design Brief Consultant Ltd, at initial cost of over N145.9Million which later had cost variation of over N50.5Million while the furnishing gulped N30Million.
The reconstruction work was carried out under the Former CJ, while the furnishing was executed under the watch of the present CJ.
Governor Sani Bello was in company of Vice Presidential candidate of APC and former Borno State Governor, Sen. Kashim Shetima, Deputy Speaker, House of Reps, Ahmed Idris Wase, Chief Judge of the state, Halima Ibrahim Adbulmalik, APC stalwarts and other dignitaries including the Niger state APC Gubernatorial candidate ,Umaru Mohammed Bago.