Hon. Abike Dabiri-Erewa, Chairman/CEO Nigerians In Diaspora Commission has called on all participants at the European Union and International observer Organisation for Migration joint Management Workshop to make use of the knowledge impacted on them to join the fight against irregular migration.
This appeal was made in Abuja at the closing ceremony of the Workshop, focused on Lessons Learnt From Migration Management Programmes held from 2020-2022.
Dabiri-Erewa encouraged all stakeholders to come together and compliment the efforts of the government in their own individual capacity by giving their best regardless of the National Situation.
"Migration is a natural phenomenon that cannot be stopped. However, irregular migration must be tainted and we all have a role to play."
"Now that we are better informed, I appeal to us to take migration issues with outmost concern. The President Muhammadu Buhari Administration has repatriated over 10,000 Nigerians from Libya and other countries"
"IOM has also done a lot in this regards, yet there are still many Nigerians out there crying for help. Let us all give our contributions to curbing irregular migration by using the knowledge learnt here and sensitizing our immediate society." Dabiri-Erewa appealed.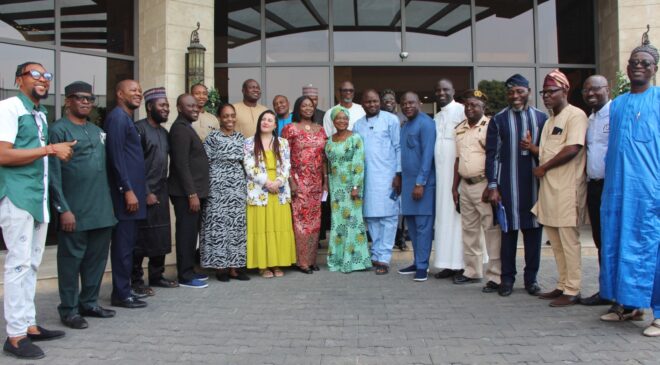 European Union(EU) Representative Eleni Zerzelidou commended the Chairman/CEO of NiDCOM for being proactive in dealing with migration issues and urged the commission to take part in the sector of Fintech and Integration, noting that the commission has the potential.
The workshop was an EU-IOM Joint Initiative for Migrant Protection and Integration.