The four-day Defence Headquarters Retreat 2022 held in Asaba ended on Thursday, 12 May, 2022, with an assurance by the Chief of Defence Staff (CDS), General Lucky Irabor that the Armed Forces of Nigeria (AFN) will tackle security threats threatening the peace and tranquility of the country with renewed commitment and vigor .The CDS disclosed this while speaking during the closing ceremony of the retreat held in Asaba, Delta State. He reiterated that the Armed Forces of Nigeria have the requisite capabilities to bring about speedy closure to the myriad of security challenges being experienced across the country.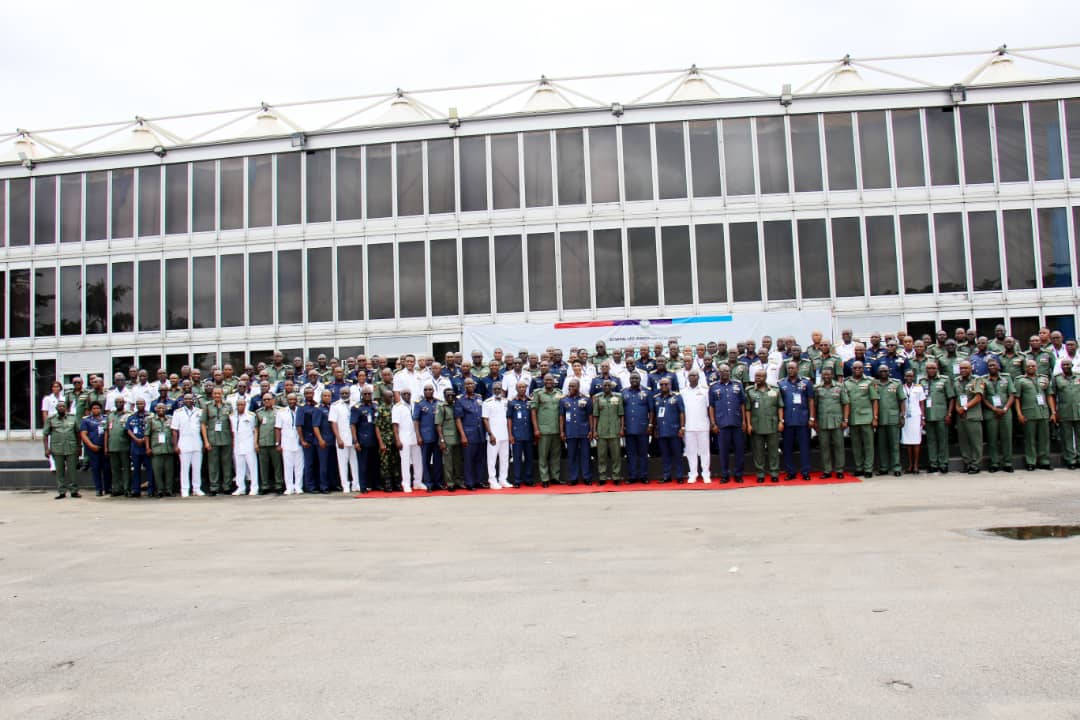 Gen Irabor further encouraged Nigerians to believe in the ability of her military, working in concert with other security agencies to address the broad-range of security issues.The Defence Chief also expressed delight at the high quality of representation and contributions from the leadership hierarchy of the three Services( Army, Navy and Air Force) described the outcome of the retreat as very fruitful engagement that have generated qualitative ideas and contents. According to him, participants were leaving the retreat with renewed vigour stressing that modalities towards engagement of all broad range of activities in the military would be fashioned out.
Gen Irabor while commending the participants for bringing to bear their wealth of experience and knowledge to bear by making meaning contributions throughout the retreat assured that the event will become bi-annual event to enable the Defence Headquarters to take stock of the implementation of the resolutions as well as reappraise the AFN engagements and activities. The CDS, however, urged the Services to continue to hold their annual conferences.
Papers delivered and discussed during the 4-Day Defence Retreat include: Harmonizing policies in the AFN for optimum performance, Enhancing jointness in operations: panacea for contemporary security challenges in Nigeria, Strengthening joint training in the AFN for enhanced capacity development and Integrated logistics and economy of effort in the AFN: way forward and Galvanizing harmonized administration in the AFN.