The Borno State Coordinator of the National Youth Service Corps, Mr Nura Umar has been conferred with the National Productivity Order of Merit Award by President Muhammadu Buhari.
The awardee was among the over 2,000 nominees that were made from Ministries, Departments, Agencies, State Governments and other organisations.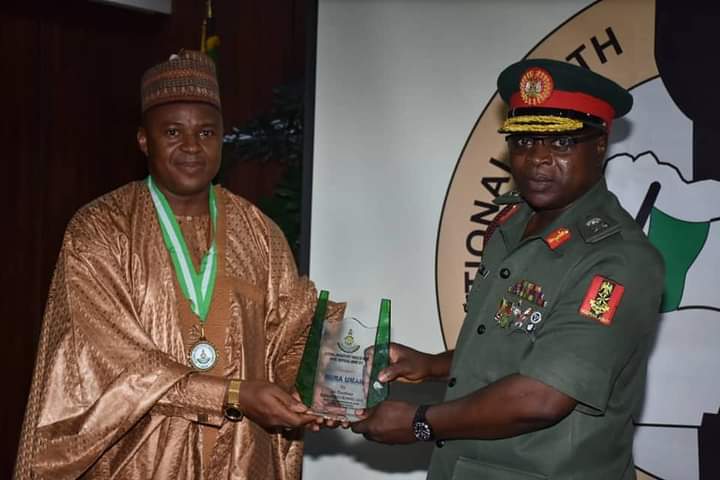 While presenting the award to the NYSC Director General, Major General Shuaibu Ibrahim in his office in Abuja today, Mr Umar expressed appreciation to the DG and management for the exemplary leadership style and provision of enabling environment which have enabled NYSC staff excel in their assignments.
The Director General in his response congratulated Umar on the well deserved honour.
He said that the award would spur other members of staff to rededicate themselves to excellent service delivery.
General lbrahim disclosed that NYSC Borno State has recorded tremendous transformation under the leadership of the awardee, urged him to sustain the good works.
"There is reward in hardwork and there is no hiding place if you do well. I am so proud of you", the DG said.
General lbrahim enjoined Mr Nura Umar to mentor other members of staff around him towards excellent performance for the attainment of organisational goals.
The National Productivity Order of Merit Award is organised by the National Productivity Centre to recognise and honour productive individuals and organisations in Nigeria.