Tbe Moshood Abiola National Stadium in Abuja was set agog when the NYSC Akwa Ibom State Football team cliched the first position in the football competition during the 2022 NYSC Annual Sports Festival after penalty shootout between Akwa-Ibom and Taraba State Football teams.
Meanwhile, Taraba State team emerged second, while the third position went to Plateau State.
In Volleyball category which was for females only, the three-time defending champion, FCT Secretariat emerged winner, Delta came second while Lagos State team emerged third.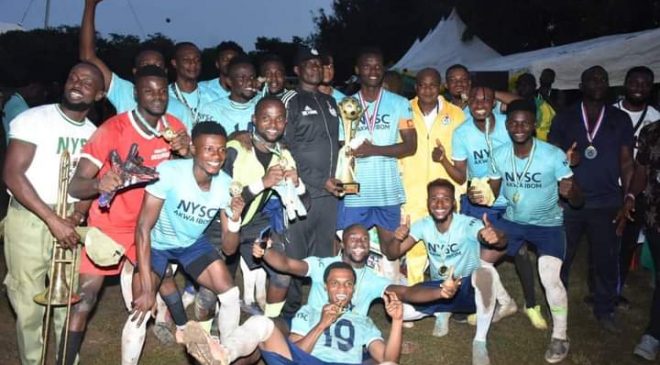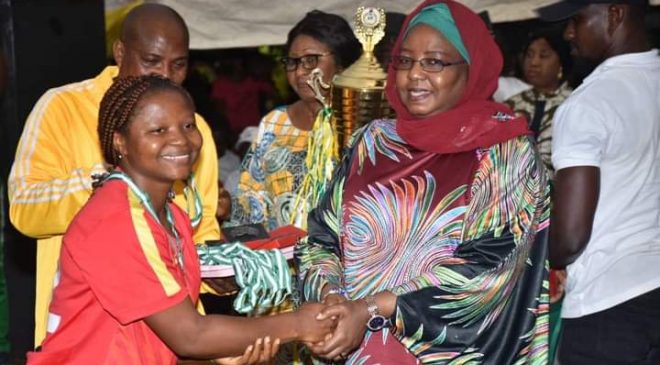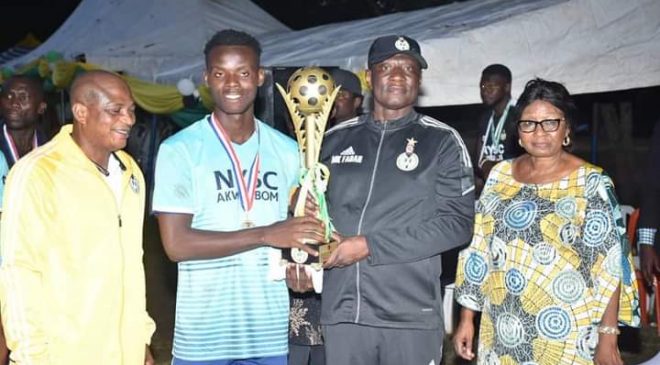 Also in 100 metres athletics, male category, Obinna Humphrey Ugwuoke KW/22A/1155 from Kwara State came first, while Edwin Samuel Akpan PL/22A/2116 from Plateau emerged second while Ogundijo Abdulazeez A. OG/21C/1299 from Ogun State Secretariat emerged third.
In the 200 Metres Category, Linford Chigozie Ukaegbu LA/22A/0659 from Lagos State came first, Toviho Enitan Olabode OG/22A/1676 from Ogun State emerged second while Ben Akpo Emuesiri BA/21C/3732 from Bauchi State came third.
In 4×100 metres, Kwara State came first, Ogun State emerged second while Bauchi State came third.
NYSC Director General, Brigadier General Muhammad Kaku Fadah in his address at the closing ceremony said the Annual Sports Festival would continue to serve as a platform for showcasing the talents of Corps members in various sport events.
He added that in furtherance of one of the main objectives of the National Youth Service Corps, the festival also served as an avenue for promoting national unity and integration through the interactions of youths of diverse socio-economic backgrounds.
He said the spirit of brotherhood that manifested throughout the event was an encouraging demonstration of the Corps Members' belief in one Nigeria.
"In the course of the fiesta, which featured competitions in football, volleyball and athletics, these young men and women demonstrated team work, discipline, and sportsmanship.
Moreover, their performances in these games were indicative of their great potentials.
"Therefore, I have no doubt in my mind that a good number of them can make successful careers in sports.
"My dear Corps members, I commend you for your matured conduct throughout the competitions. It is my ardent hope that you will continue to apply the passion, hard work, resilience and discipline with which you prepared for this event in all worthy endeavours", Fadah said.
Also in his address at the closing ceremony of the sports festival, the Director, Community Development Service and Special Projects, Alhaji Abdulrasaq Salawu said the fundamental objective of the sports and cultural competitions was to develop and promote the spirit of sportsmanship, teamwork, and coexistence which are all pivotal to the unity and integration of all Nigerians.
He assured that the footballers, volleyball players and track racers have all exhibited impressive performances that have confirmed that NYSC have what it takes to make Nigeria greater through sports.
"Go with the assurance that in these contests, there are no winners, and no losers. What is paramount is your zeal, perseverance and sense of humility", he added.
The Chairman, NYSC National Governing Board, Ambassador Fatima Balla Abubabakar represented by a member of the board, Hajia Binta Muazu in her address commended the contestants for showcasing their innates skills of sportsmanship for national development.
She advised them to continue using their talents as agents of national cohesion.