Niger state Governor, Abubakar Sani Bello of Niger State has commissioned the remodeled Suleja General Hospital.
The hospital which has been in a dilapidated condition for close to 59 years now wears a new look.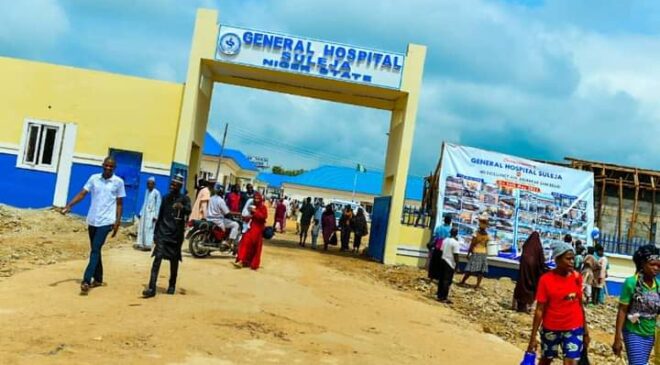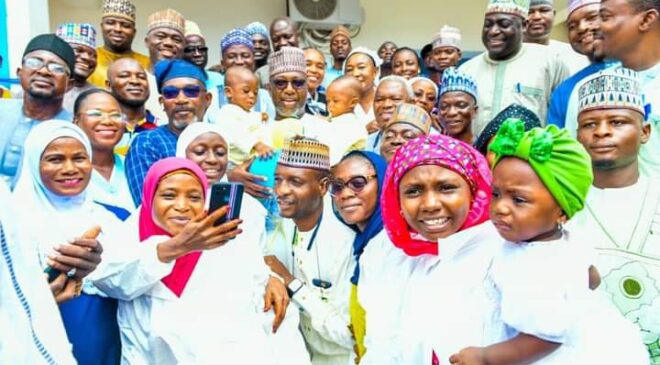 Speaking during the commissioning of the project, Governor Sani Bello said the hospital needed expansion and total rebuilding to allow it serve indigenes as well as other Nigerians.
"This hospital was built 59 years ago. This means that the hospital needs expansion and complete rebuilding which we have done for the people of Suleja as well as people from various parts of this country
"this is government's contribution towards improving the working environment for doctors" and expressed hope that the incoming administration will continue from where he has stopped.
"If this exercise continues, hopefully in the next few years, we will have very good, standard hospitals across Niger State." He added.
He, then, commended the doctors and other health personnel for their hard work even though they were overwhelmed with work.
Speaking earlier, the Commissioner for Health Dr. Muhammad Muhammad Makusidi disclose that the Suleja General Hospital is 59 years old and has never experienced any form of renovation.
He said the remodeled Suleja General Hospital now has modern equipment, a conducive working environment with qualitative, affordable, and accessible healthcare services.
.