The NYSC Osun State contingent emerged as the overall winner in dance competition at the 2022 NYSC Annual Cultural Festival held in Abuja.
Edo and Katsina States also came second and third in the same category.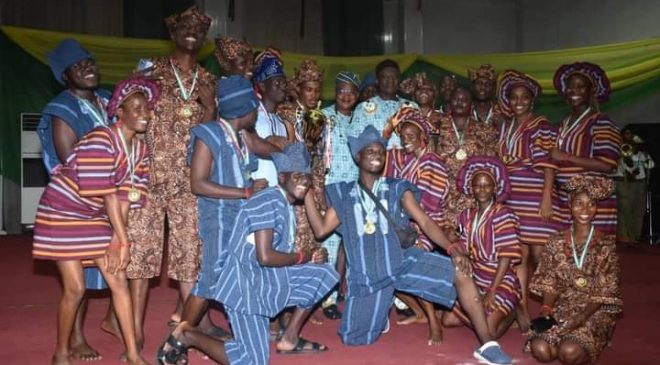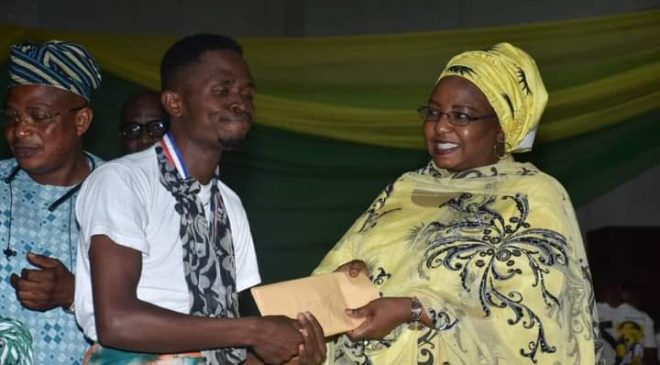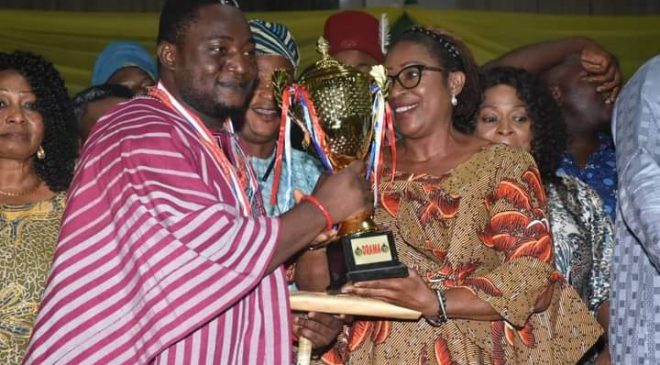 Meanwhile in Drama category, FCT contingents emerged first, while Kano and Yobe Corps Members came second and third.
Also in Comedy, Abia, Oyo and Katsina contingents clinched the first, second and third positions respectfully.
In his address while declaring the Cultural Festival closed, the Minister for Information and Culture, Alhaji Lai Mohammed congratulated NYSC Management for sustaining its commitment to the promotion of Nigeria's unique cultural heritage through the NYSC Annual Cultural Festival.
The Minister, who was represented by the Director, Entertainment and Creative Services, Federal Ministry of Information and Culture, Mrs Akudo-Nwosu Ugochi    said the performances of Corps Members in dance, drama and stand-up comedy was a clear testimony of Nigeria's rich cultural heritage.
"It is heartwarming to see our youths showcasing creative talents especially as we have been informed that many of these Corps Members do not belong to these communities where they have showcased", the Minister said.
While congratulating the winners in each category of the competition for the feats achieved, he urged youths to imbibe positive values and project the good image of Nigeria both at home and abroad.
"It is my hope and desire that you will continue to support our strive to promote the Nigerian culture and creative industry through avenues such as this one provided by NYSC", Mohammed said.
He assured of the Ministry's support for the festival and also work with the Scheme to explore additional avenues for the exposure of Corps Members to stage performances during national programmes.
Alhaji Lai Mohammed also appealed to well-meaning Nigerians and Corporate bodies to support the NYSC Annual Cultural Festival to tap and develop Corps potentials.
NYSC Director General, Brigadier General Muhammad Kaku Fadah in his welcome address said the Scheme's cultural festival has remained a sustained medium for the promotion of Nigeria's cultural heritage.
He added that Nigeria's cultural diversities are great assets that should be used to strengthen the country.
He said; "Apart from exposing the abundant talents of Corps Members in dance, comedy, acting and directing, amongst others, the festival provides further opportunities for interaction and cross-cultural appreciations by our youths, thereby contributing towards sustaining unity and peaceful coexistence among Nigerians".
General Fadah also said as the Scheme deployed Corps Members for effective integration into their host communities, this has enhanced their abilities to stage dances and songs that are indigenous to communities away from their ethnic and geo-political zones.
He urged the Corps participants to sensitize other members of the public that irrespective of their ethnic, religious and social backgrounds, they can build a united and prosperous nation through shared values, spirit of patriotism and collective will.
"I commend you for your display of unimaginable creativity in drama, comedy and dance. I have no iota of doubt that you have all it takes to become stars in the entertainment industry", the DG said
He advised them to continue to project the good image of the Scheme in all undertakings.
The Director, Community Development Service and Special Projects, Alhaji Abdulrasaq Salawu in his introductory address said the Scheme has demonstrated that Nigeria's multi-ethnic and cultural diversities can be adequately harnesses through the NYSC Annual Cultural Festival.
Salawu urged stakeholders, especially those in the entertainment industry to take advantage of Corps Members, who he described as reservoir of talents, to nurture them towards creating the next generation of renowned actors and actresses.
"The various events have proven to be vehicle of social mobilisation, promotion of diverse cultural expressions, and preservation of our cherished traditions through galvanization of the talents and skills of our youths.
This has great potential to building a virile and united Nigeria that we will all be proud of as a people", he said.
In her goodwill message, the NYSC National Governing Board Chairman, Ambassador Fatima Balla Abubakar whose address was read by Hajia Binta Muazu commended the entire contingents for showcasing Nigeria's cultural diversities towards national unity.