The Director General of National Youth Service Corps, Brigadier General Yusha'u Dogara Ahmed has commended the synergy between the Scheme and INEC.
He said the NYSC has been sensitizing the Corps Members on the need to participate actively as adhoc staff in the 2023 general elections and also adhere strictly to the electoral laws.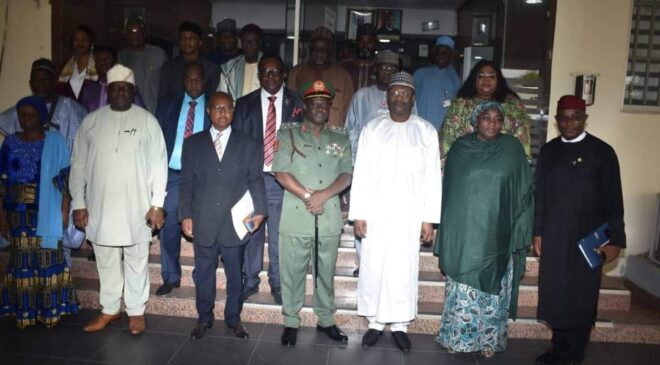 He stated this during his visit to the INEC Chairman, Professor Mahmood Yakubu in his office at the INEC Headquarters, Abuja.
General Ahmed during the visit, also requested for increased welfare for the Corps Members on election duties.
He said there was a need for maximum protection for all Corps Members during and after the 2023 general elections.
The INEC Chairman, Professor Mahmood Yakubu, in his remarks stated that the commission would leave no stone unturned in protecting all the Corps Members that would participate in the 2023 general elections.
He said Corps Members' participation in previous elections have earned the Commission and the country commendations within and outside the country.
"Corps Members are knowledgeable and have been supporting INEC during elections.We will continue to uphold the terms of the MoU we signed with the NYSC.
"Election is a National assignment and a call to duty, we will continue to cherish the participation of NYSC.
"I want to assure you that Corps Members won't be abandoned after the election and they would return safely", Mahmood said.
"The INEC boss stated further that the Commission has strengthened it's collaboration with security agencies to protect the Corps Members before, during and after the elections"INEC Chairman said